Sell Your House, While You Deck the Halls
A portion of this article was featured on the NH Homes website. To view the NH Homes post, you may click on the link provided: The Holiday Home Sellers Guide to NH Real Estate

During the holidays, your home takes on a whole new meaning. It's the one time of year that we stop itching for tropical islands because our dream destination looks more like a spot in front of the fireplace. We adore the peace and comfort that comes with gathering loved ones during the holidays and our homes bear witness to memories in the making. The walls become a backdrop for your most cherished family photos and the front door welcomes neighbors and new traditions. If you are attempting to sell your home during the Holidays, or at least attract potential buyers, there are so many wonderful advantages to the season. Alternatively, there are also a few elements that could potentially deter buyers if not properly addressed.
It's nearly impossible not to overdecorate with festive cheer but you must keep the less is more mantra on loop in your head when you get started. Keep the merriment very minimal. Large, clunky Santa statues and smiling snowmen can make space appear cluttered. Remember that style is subjective so keep certain items packed up if they may appear 'tacky' or distracting to buyers.
For many, this time of year has religious significance and while we expect everyone to be respectful of differing beliefs it is probably best to leave those kinds of decorations tucked away- at least during showings. We want to eliminate any risk of buyers being subconsciously dissuaded by religious symbols in the home. (Some safe decor suggestions: Nutcrackers, snowflakes, plants or greenery, pinecones, sleighs, bells, and wreaths.)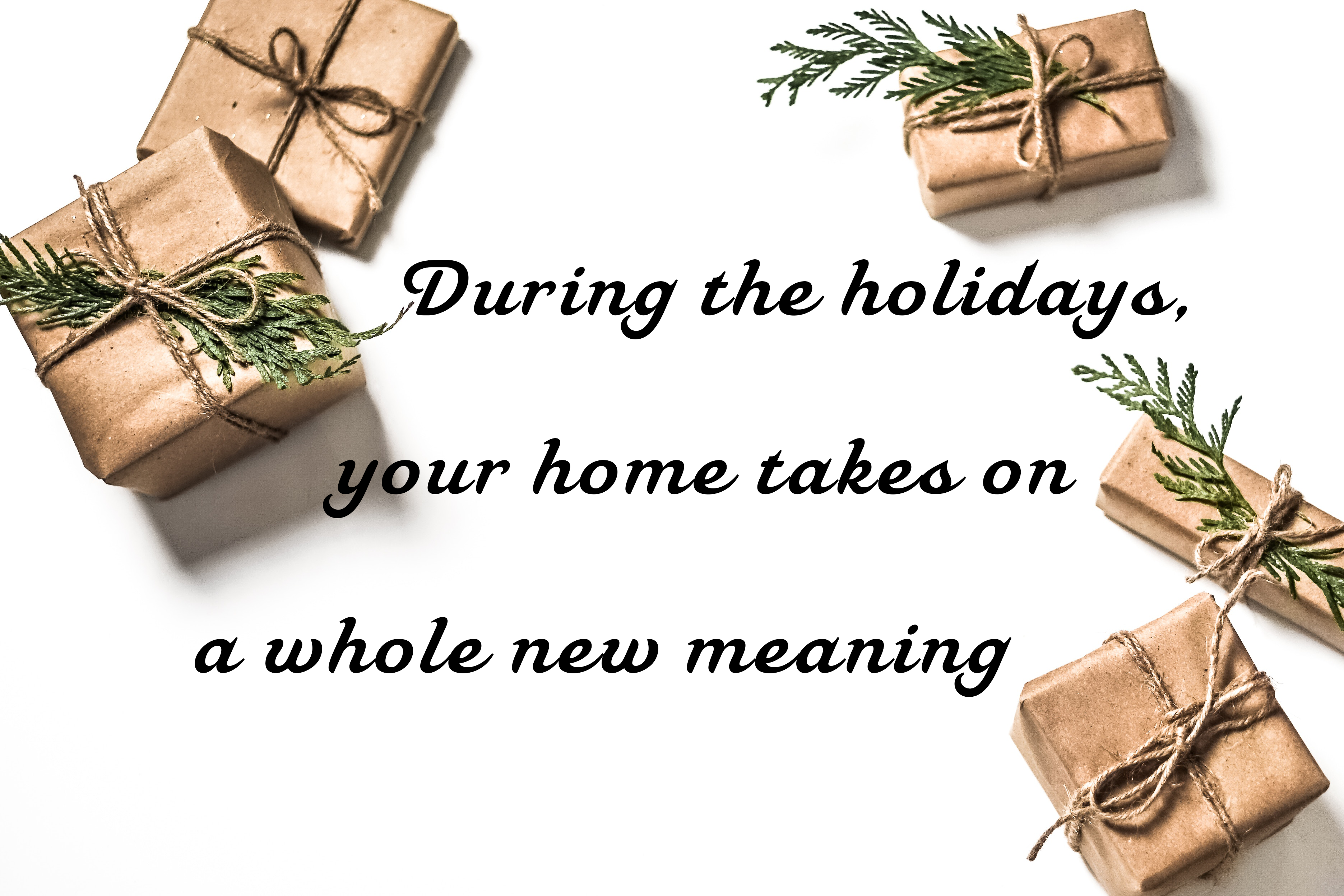 One of the most advantageous parts of staging your home during the holidays is the ability to show your home in its most charming form. Use outdoor lights to add style to the unsung beauty of your front walkway. Beautiful trailing fences, stone walls, and trees are great assets to highlight with string lights. Your outdoor space is best kept simple- which is a polite way of saying "Please, no inflatables."
Festive scents are one of the first features we reintroduce once the Fall and Winter seasons roll around. Candles, air fresheners, and scent boosters are great in moderation, but be careful not to saturate the space with powerful odors that could irritate or overwhelm potential buyers.
Scents like warm cookies, Juniper berries, Frasier, Balsam, roasted chestnuts, and vanilla are popular, well-liked holiday options. Ideally, people will associate these scents with the comfort and joy of home.
This time of year, nobody wants more stressors in their life, so don't let your home staging become one of them.